Phone System Repair – Toronto Cabling Solutions
There are many ways your phone system might need repairing, whether it's been damaged by floods, storms, fire, or a any other factors. It might be severely damaged, or it just acts up every once in a while. In either case, unreliable phone systems can make a serious impact on your business revenue.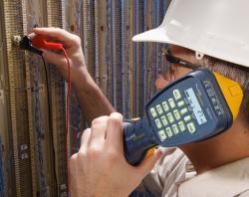 Toronto Cabling solutions excels in diagnosing and solving phone system problems. Our team of certified technicians has over 100 years of combined experience in phone system repair. We serve small and large businesses, homes, in building and campus environments.
Call us, and our customer service will quickly provide you with service & pricing info. Let us make sure your phone systems are running in top condition!
Request a Quote!