Phone Jack Installation – Toronto Cabling Solutions
Whether you're installing a new phone network in your home or office, or just expanding an existing one, you are going to need phone jacks installed. Proper phone jacks will make the place look neat, and your phone cables will be movable and removable.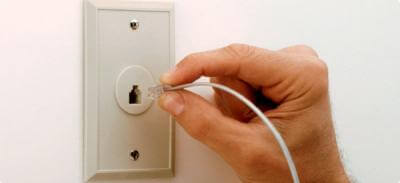 We can install various kinds of phone jacks, with one or multiple holes. You can even choose the style, to match the rest of your house or office's design. Toronto Cabling Solutions provides service in phone jack installation by experienced certified technicians. Our service includes:
Testing the walls for existing cables.
Drilling to fish the cables if needed.
Setting up the cables.
Phone jack installation.
Testing the phone jack for connectivity and firmness.
Call us now, and have your phone jacks installed neat and firm.
Request a Quote!