Cable Fishing – Toronto Cabling Solutions
Do you need a cabling service done, but you don't want cables to be hanging on your walls? Or perhaps you already have things connected, and you have a bunch of cables on the walls and over the floor? Call us now, and we'll get a professional technician to fish those cables through the walls where they belong.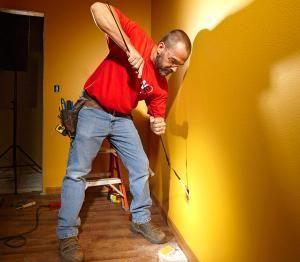 Cable fishing can involve running the cables through existing pipes or installing new ones by making holes in the walls. In the latter case, testing for existing cables has to be made in order not to damage them when drilling. And at last – fixing the walls to look like new. But it also involves the planning for the setup that an experienced technician can do best.
Toronto Cabling Solutions has a team of experienced technicians with over 100 years of combined experience in all types of low voltage cabling. Our technicians have experience in building and campus environments. We provide cable fishing services to homes, small and large businesses.
Call us, and get the cables of your system set up neat and stable.
Request a Quote!