Security Camera Installation – Toronto Cabling Solutions
A security camera is a part of almost every business in the modern world. Home property surveillance systems are becoming more and more common nowadays. 100% reliability is essential in this type of products, so getting professional service to do the planning and installation is the way to go.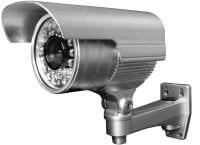 Security cameras can make you rest calmer, assured in your business safety. Installing them in your home will make your whole family feel safer, and keep criminals at bay.
Apart from preventing & solving crimes, security cameras have many other uses. You can have a full monitoring of your business flow. Or you can use them for research purposes.
Toronto Cabling Solutions has a team of certified technicians with over 100 years of combined experience in installing and maintaining security camera systems for homes, small and large businesses. Call us, and our customer support will be able to quickly give you service & pricing info.
Request a Quote!