Wireless Install – Toronto Cabling Solutions
A wireless network can help get all your devices connected to each other and on the internet. It's a handy way of connecting many devices on demand, and removes the need of cables, network jacks, and is all around more convenient. However, improper planning or configuration of your wireless install can lead to many security, reliability, or cost issues.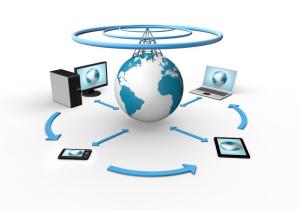 There are many factors that have to be considered in order to get full stability and security of your wireless connection, while ensuring you are not overpaying for it. Some of them are:
The range of the router's signal
The amount & type of walls it will go through
The maximum speed & simultaneous connections it will support
The type of encryption
A wrong decision could cost you your network's security, stability, or coverage. You could end up not covering all your needed rooms, or you could end up covering your whole neighborhood.
Toronto Cabling Solutions offers full wireless install service with unmatched quality in the region. Call us, and we'll get a certified technician to make sure you are getting just the type of connection to satisfy your needs fully, but you aren't overpaying for it.
Request a Quote!