Structured Cabling – Toronto Cabling Solutions
Structured Cabling is a telecommunications cabling that consists of a number of standardized elements called subsystems. It is used in data centers, offices, and apartment buildings, most often for voice communications. Various kinds of cables might be used, but most common ones are cat5e, cat6, and fiber optic cables.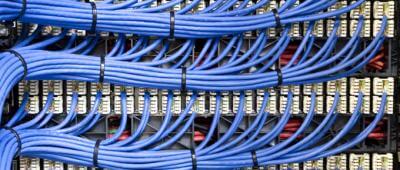 Toronto Cabling Solutions offers installation of structured cabling systems whose performance matches industry standards. We use only top quality certified cables. Our technicians are heavily experienced in planning and installing complex structured cabling systems that scale. We have experience in installing them in building and campus environments, and our installations are known to last and perform to excellence.
Call us, and our customer support will be able to quickly provide you with information about our service and pricing.
Request a Quote!