PC Jack Installation – Toronto Cabling Solutions
You need a PC Jack Installed, but you don't want to leave your PC at the computer service and lose a whole week for it? Call us, and you'll have a PC jack that suits your needs installed today!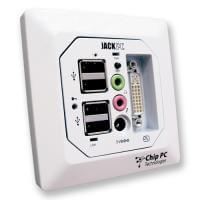 You might need an extra piece of hardware connected to your computer, or your computer's old jack just doesn't work anymore. A new pc jack installation requires computer hardware knowledge in order to be able to foresee possible compatibility, power, or IO capacity issues. We have experienced and knowledgeable technicians in Toronto Cabling Solutions ready to install your PC Jacks in fastest of times.
Request a Quote!