Coax Cabling – Toronto Cabling Solutions
Coaxial Cable, or coax cable, is used for various data connections, but mostly for TV and internet connections. Its main advantages when compared to other types of cables are the resistance to interference by outside factors, such as electrical interference or nearby metal objects. Its main disadvantages are the cable's thickness (0.33in ~ 0.83cm) when compared to other popular cables. However, this is almost never a problem.
There are many details that have to be considered in order to produce fast & reliable coax cabling system. Each small factor can influence the stability and performance of your connection, so it's always best to hire a certified professional to do the job.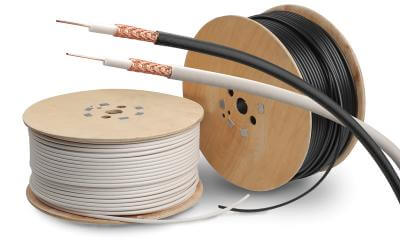 Companies such as Cogeco, Rogers, and Shaw offer cabling to the outside of the building they provide for, but not the inside. Coax Cable installations within buildings have to be carefully considered, in order to minimize cost, and increase the security and stability of your connection.
Toronto Cabling Solutions offers top quality service in this area, and our team has over 100 years of combined experience in installing, fishing, and repairing coax cabling systems. All of our cables are certified, and match industry standards. Call us, or use the contact form and a technician of our team will be able to quickly inform you of our services and pricing.
Request a Quote!