Wall Mounting Service – Toronto Cabling Solutions
Wall mounting your technology devices such as TV, monitor, audio equipment, etc. can save your room space, remove the need for extra furniture, and it will even give your room a nicer and more sophisticated look.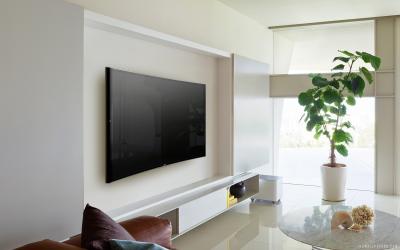 While a simple task at first look, wall mounting can be a serious challenge in some situations. If there are wires running in your wall, testing has to be made to ensure they won't be damaged by screws. Different types of walls require different types of drilling and screwing. An experienced technician will know how to consider everything when it comes to providing you with a quick and quality service.
Toronto Cabling Solutions provides top quality wall mounting service on all kinds of technology, at lowest prices. Our services are executed by certified technicians, so you can be sure in the quality of our work. Call us, and get your technology mounted on your wall neat and firm.
Request a Quote!