Home Theater Installation – Toronto Cabling Solutions
Whether you're a movie aficionado, or just want to get the most out of your video watching experience, you might want to consider investing in installing a proper home theater setup. And it doesn't have to cost you a fortune either. There are options for everyone's taste and abilities.
Toronto Cabling Solutions provides an end to end installation of home theater systems, taking care of all the details that affect the user experience. Our technicians are highly experienced in installing all kinds of audio and video setups.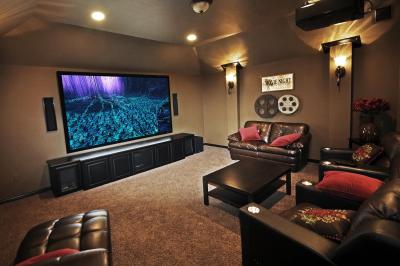 There are many things to consider when installing a home theater, and proper cabling of the equipment is not something you want to underestimate. An improper cabling installation could affect every aspect of your experience, but perhaps most noticeably the sound, which is a feature where every little detail can make a difference.
And you don't even have to be an audiophile or a perfectionist to want to get the most of the devices you've already paid for. Call us, and get an expert advice or service and get the movie watching experience you deserve.
Request a Quote!