About Toronto Cabling Solutions
Toronto Cabling Solutions is a full service cabling and networking service provider for Greater Toronto Area and the surrounding cities. We provide cabling service for offices, homes, multi-story buildings, and campus environments.
We offer a wide variety of services. Some of them are listed in this page, but you can get a more detailed list of each cabling branch by checking out the menu above. You can also us by phone, email, or by using the form in the main page.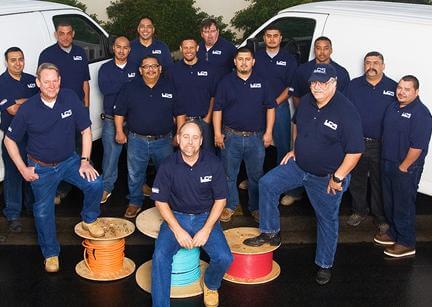 Our team of certified cabling technicians bring over 100 years of combined experience, in all low voltage cabling areas such as Phone Cabling, Data Network Cabling, Cat5e, Cat6, Cat6e, Cat7, Coax Cabling, Copper Cabling, Fibre Cabling, and Phone System installations. We at Toronto Cabling Solutions install, repair, and modify on all kinds of data, VOIP, phone, coaxial cabling. Toronto Cabling Solutions also does panels installations and network solutions for homes, small and large businesses.
We have impeccable quality of service, fast response to customer inquiries, and take pride in going the extra mile to ensure top quality service and customer satisfaction. You can take a look at the map on our contact page to see if we serve in your area. But feel free to contact us anyway, and our customer service will be able to give you information about our services, locations, and pricing. Toronto Cabling Solutions is at your service!
Request a Quote!