Toronto Cabling Solutions - Cabling Installers
Toronto Cabling Solutions is a full service cabling and networking service provider for Greater Toronto Area and surrounding cities. Toronto Cabling Solutions provides infrastructure cabling for business, enterprise, and small to medium business. Our services include a wide list of network cabling, fiber cabling, copper cable fishing, cable wiring, voice cabling, structured cabling.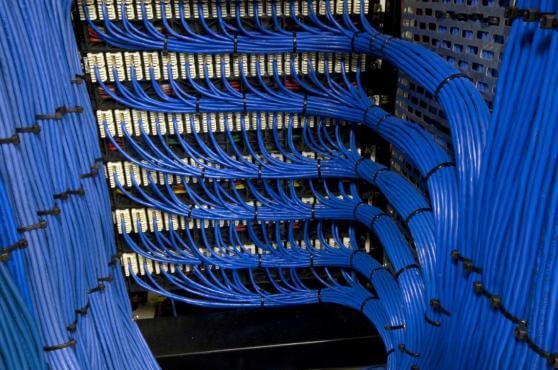 Our team excels in installing network cabling systems where reliability, performance, and scalability are essential. Call us, and get the fast & stable network you deserve!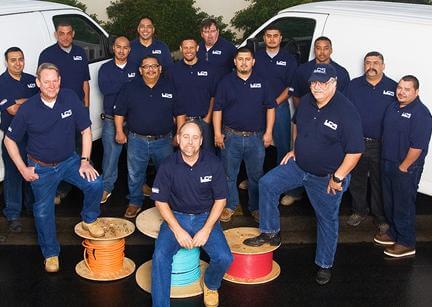 Toronto Cabling Solutions excels in installing, repairing and expanding all kinds of PBX telephone systems, including IAX2, SIP and other VOIP systems.
Find out where we are and how to reach us.
Toronto Cabling Solutions can provide cabling services on emergency basis if you are relocating, moving, expanding, or shrinking office space. As a vital part of day to day operations its imperative to have a solid network up and running at all times and we make sure that all cables are certified and tested when we perform the job. Toronto Cabling Solutions is a partner to multiple major telecom companies and ISPs.
As an extension of our services we provide other low voltage cabling such as Security System Installations, Audio/Video Cabling, Communication Room installations, Phone System Repair, PBX Maintenance, LAN Cable, Highspeed Cable, and Server Room cabling. Toronto Cabling Solutions is fully bonded and insured. Our technicians are certified, and authorized to work on phone boxes inside and outside premises and can perform networking and IT tasks as required.
Friendly, fast and professional. I needed a VOIP system installed for my company, and the very next day we had a fully functional VOIP network running. Would totally hire again.
James Gilmore
Our team of cabling technicians bring over 100 years of experience and are certified to work with all low voltage cabling wires such as Phone Cabling, Data Network Cabling, Cat5e, Cat6, Cat6e, Cat7, Coax Cabling, Copper Cabling, Fiber Cabling, and Phone System Communications installations.
Our Computer Technicians can consult you on your IT and networking issues and help determine the right solution for you. Toronto Cabling Solutions provides cost effective network cabling service that does not compromise quality. For our coverage area please see our contact page map. We provide cabling installation service to most of cities in Canada and some in USA.
Toronto Cabling Solutions is a specialized Network Cabling company that specializes in implementing IT networks infrastructures and Communication Network Cabling services for small, medium, and large organizations. We are experts in sealing cables through drywall, concrete, conduits whether it is a standard drop ceiling or not. Call us or send us an APPOINTMENT REQUEST and one of our technicians will be in touch shortly.